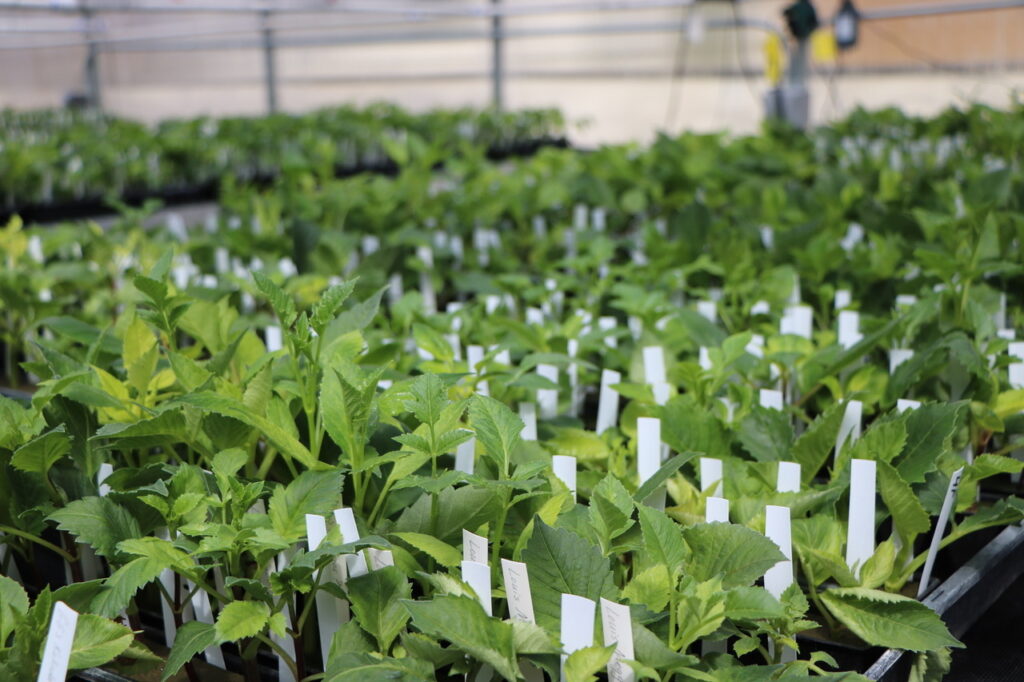 Cuttings Not Tubers
A cutting is simply another method of cloning a plant. A small sprout is cut from a growing plant and rooted. This cutting will grow into a fully mature plant in one season, it will bloom to full extent, and it will produce tubers of its own.
Order Now
From Greenhouse to Your House
Our Part

Our best plants are grown in temperature-controlled beds where they are nurtured and cultivated. We take the strongest shoots or branches from the plant and root them in a separate area where they are misted and fertilized at regular intervals.

The Journey

Six weeks later, rooted and growing, the cuttings you selected are then hardened off so they will enjoy their journey. Your order is packaged carefully, shipped USPS Priority Mail, and will arrive at your door 1-3 days from your selected shipping date.

Arrival

When your cuttings arrive, water them immediately. Then, harden them outside for 1-2 days, out of direct sunlight. Remove them from their plastic sleeve and plant them in full sun in your garden. Cuttings need ample water for the first week or so until roots are established in the soil. For best results, fertilize regularly using a good all-purpose fertilizer.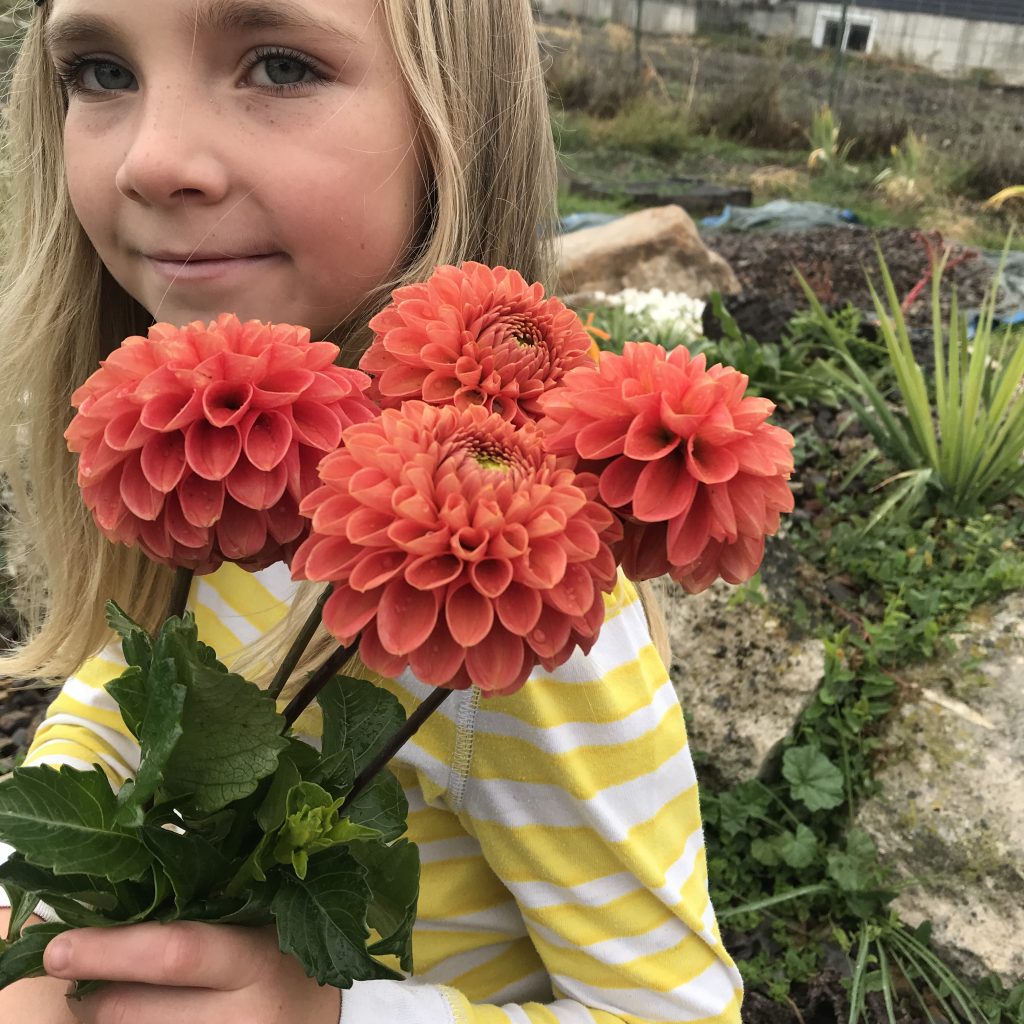 Who We Are
We are a family-run buisness in Cache Valley of Northern Utah.  We have three girls who work hard with us and love to spend time in the dahlias.